Politicians and Election, Vote in Freedom, Actively Participate in Democracy, Vote for Change, Online referendum
| | | |
| --- | --- | --- |
| | Rahul Gandhi in Karnataka with eye on polls; ... | |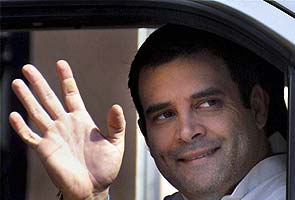 ... asks partymen to stay united
Davangere: Elections are due in Karnataka next year, but for political parties, it is never too early to start preparations. The Congress' Rahul Gandhi has spent the weekend in north Karnataka in a bid to rally the Congress troops and take on the ruling BJP which is facing troubles of its own.
And Mr Gandhi did not miss the chance of raising the issue of corruption - a sensitive point for the BJP in the state - with several party leaders, including former chief minister BS Yeddyurappa, facing graft charges.
"There is no other state more corrupt than the BJP-ruled Karnataka. At a time when half the state is reeling under drought, the ruling party's leaders are busy fighting among themselves," Mr Gandhi said in Hubli. Erstwhile governments in Karnataka were pro-farmers, pro-Dalits, pro-poor and pro-people, but BJP government has divided the people and made them fight . ach other, Mr Gandhi added.
By Amit Chaturvedi
Read more: NDTV (June 03, 2012)
martina
-
Related polls:
Sonia Gandhi
,
Atal Bihari Vajpayee
,
Narendra Modi
,
Manmohan Singh
,
Jawaharlal Nehru
,
Rajiv Gandhi
,
Pratibha Patil
,
Sharad Pawar
,
Indira Gandhi
,
Anna Hazare
,
A. P. J. Abdul Kalam
,
Jayalalithaa Jayaram
,
Abhishek Singhvi
,
Aruna Roy
,
Lalu Prasad Yadav
,
Nara Chandrababu Naidu
,
Y. S. Rajasekhara Reddy
,
Mayawati Kumari
,
Rajnath Singh
,
Mamata Banerjee
(
Rahul Gandhi
)
and more...