Politicians and Election, Vote in Freedom, Actively Participate in Democracy, Vote for Change, Online referendum
| | | |
| --- | --- | --- |
| | Unsure about nuclear power? Here's the five questions ... | |
... you must answer to decide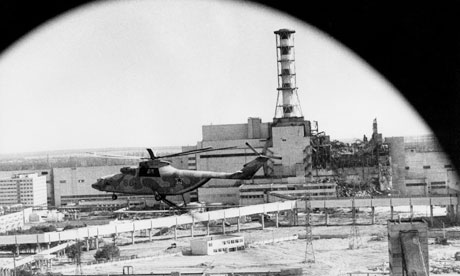 Twenty five years on from Chernobyl, the heated debate on nuclear power remains resistant to cold facts: simply too few are known. But making your own judgements on five key questions will lead to your answer
Containing the elemental forces that rage inside a nuclear reactor is one of the great achievements of science, but losing control, as happened 25 years ago on Tuesday at Chernobyl, is one of its greatest failures.
So what to think of nuclear power? People often ask me if I support or oppose the building of new nuclear power stations, presuming I think that because of my job, I'll know the answer. If only it was that easy.
Until the disaster at the Fukushima nuclear plant, I would say I was 51% in favour, on the basis that we need all the low-carbon electricity we can get to avoid the worst impacts of climate change and that I tend to trust scientists having been one.
But 51% in favour is a pretty unsatisfactory position - it's 1% off I don't know. Surely I can be more certain than that, I thought.
Photo: Helicopters flew over the damaged Chernobyl nuclear power plant in May 1986, spraying sticky decontamination fluid to try to fix the radiation to the ground.
Photograph: Igor Kostin/Corbis
Read more: Environment - Damian Carrington's blog (21 April 2011)
cici
-
Related polls:
Creationism versus Evolution
,
Capitalism versus Socialism
,
Legalize Cannabis
,
Afghanistan war
,
Euthanasia
,
Health care system
,
Homosexual marriage
,
Iraq war
,
Internet Censorship Controversy
,
US missile defence shield in EU
,
Global climate change (warming)
,
Stop racism
,
Israel/US Iran conflict
,
Globalization
,
Global financial crisis
,
Peak oil (Energy Crisis)
,
World in change
,
World in conflict
,
Stop terrorism
,
Georgia conflict
(
Nuclear Energy
)
and more...